For our annual Christmas Family Vacation, we went to Seoul, South Korea from December 26 up to today.
It was winter while we were there so my clothes had to keep me warm without sacrificing my own sense of style.
Here's a rundown of all the outfits I wore to the land of K-Pop. It was my first time to do winter dressing and I think I pulled it off. What do you think?
Top, Vest and Trench Coat- Thrifted | Black Skinny Jeans- Uniqlo | Black Boots- Doc Martens | Chanel Drip Necklace- Grizzy Gabales |
Leather Button Badge-Tsard Chua | Mickey Mouse Beanie- DIY | Leather Tote Bag- Gucci
Brown Trench Coat- Izzue | Fur Vest- Dax Bayani | Brown Tartan Pants- Thrifted | Black Boots- Doc Martens
Canvas Tote Bag- Garapata by Dex Fernandez
Purple Button Down- H&M | Campbell's Soup Sweater- Andy Warhol x Uniqlo
Pink Fur Vest-Thrifted | Black Puff Jacket-Thrifted | Orange Beanie- Rebel Gear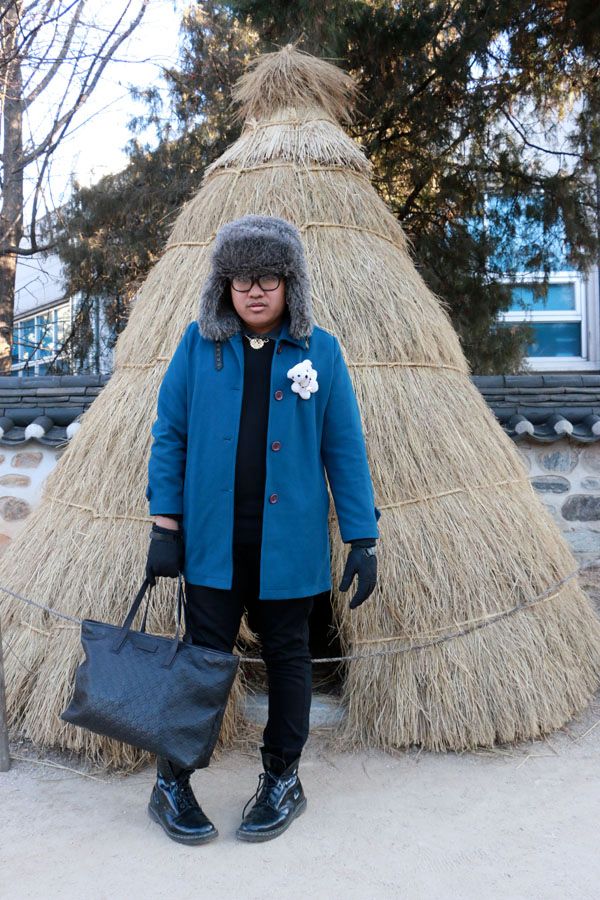 Button Down, Sweater and Trench Coat- Thrifted | Fur Hat- H&M |
Gold Choker- Girlshoppe | Teddy Bear Brooch- I Love You Store (Today x Future)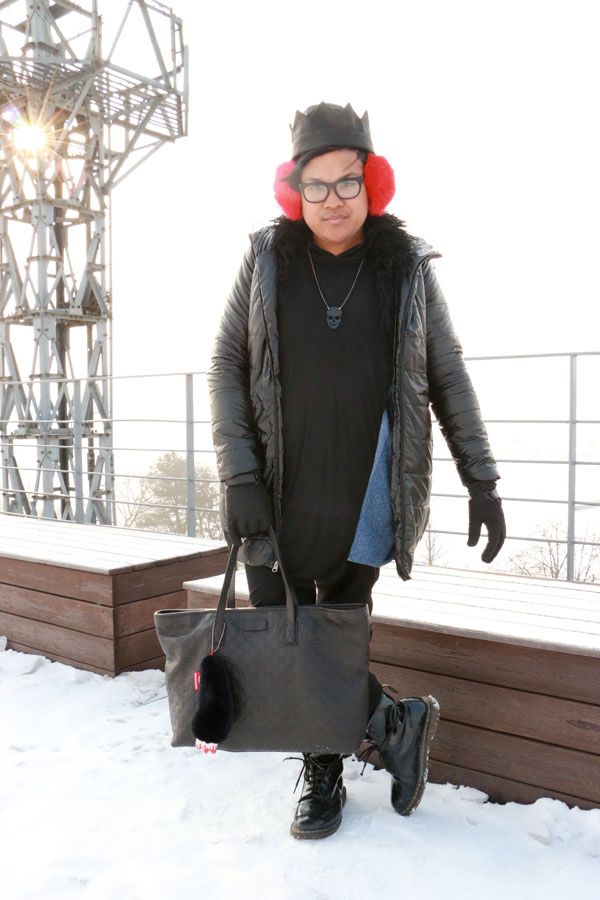 Sheer Vest- Soule Phenomenon | Black Fur Vest- Thrifted | Acryclic Skull Necklace- Crave More
Crown Hat- Mich Dulce | Red Fur Ear Muffs- House of Fab | Monster Paw Bag Chain- Thrifted
Blue Pique Sport Shirt- H&M | Neon Yellow V-Neck Tee- Bench Body | Toy Necklace- Bom Gom | Neon Yellow Beanie-Rebel Gear
(All photos by Choco Arucan)
We had so much Seoul searching (pun intended) and it was a great way to cap off 2013.
Here's to new countries, new outfits, new opportunities, new friends, new boys and new toys for 2014!