I've been fond of Lomography since 2008. My very first Lomo camera back then was a CMYK Holga CFN that I was able to buy using the profits of shutter shades (They were trendy back then! Don't judge.) that I sold to my classmates when I was in college.
Fast forward to 2013, I am still very fond of Lomography. To date, I now own six Lomo cameras. It's supposed to be seven but I lost my Diana F+. I know, I'm very careless. :(
As much as I love taking photos with my Lomo cams, there's one thing that is very time consuming to do--developing my films. Since 2008, I've been going to Quiapo just to have my Lomo films developed and it could be really a hassle to do.
Well, not anymore! My Quiapo days are over. Team Manila in partnership with Digiprint has come up with Photo Lab and they are now open in Team Manila at TriNoMa and SM North EDSA!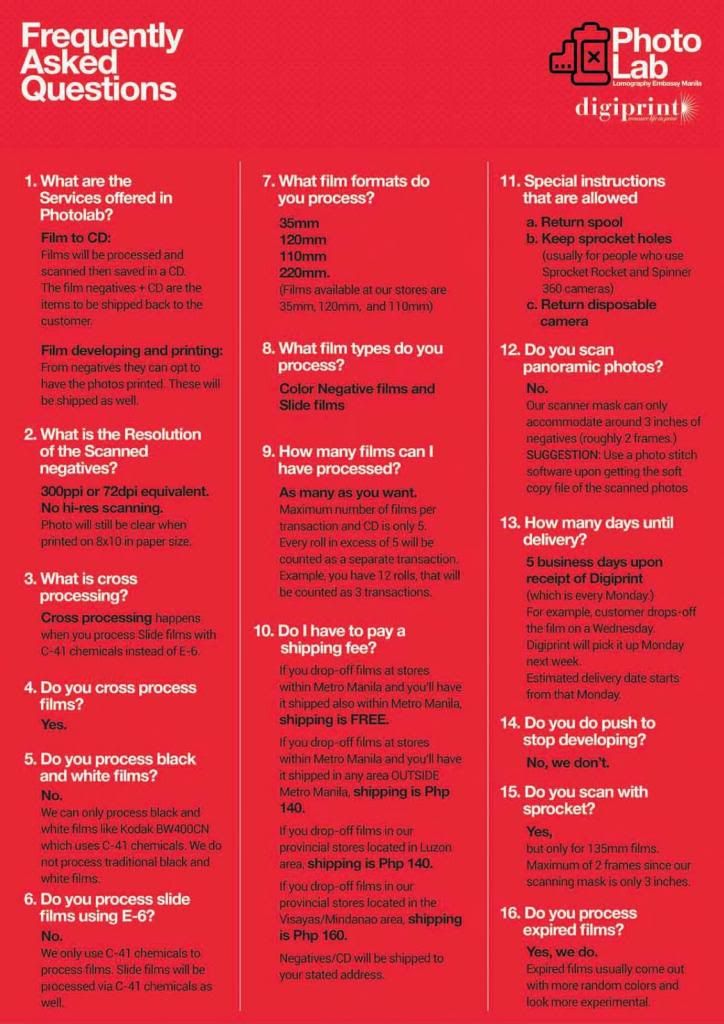 With Photo Lab now open, developing your films will be a cinch!
Always remember, Shoot Lang Nang Shoot!