I did a Bloggers United 4 Give-Away and I'm happy to announce that these guys won.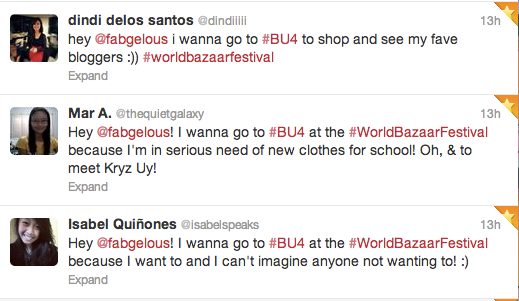 Congratulations, guys!
To those who didn't win, don't worry! There are still some participating bloggers who are also giving out free entries through their blogs. Or, you could always just buy a ticket!
See you all on Bloggers United 4!
Bloggers United is in partnership with:
World Bazaar Festival
Official Sponsors & Media Partners:
Freeway
Giordano
Meister
ETC
Meg
Status Magazine
When in Manila
Spot.ph
TheMall.ph
Candymag.com
Stylebible.ph
Orange Magazine TV
Madhouse Manila